Service Specials
We are currently updating our Specials. Please check back soon.
---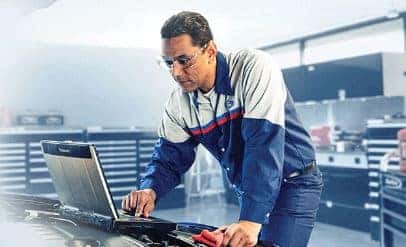 Auto Service Deals in Boise
Do you want to save money on your next auto repair or service appointment at our Kendall Auto Idaho service centers? Of course, you do! We offer a variety of service specials that include wheel alignment, brake service, oil change coupons, and more. After you browse our service specials in the Boise, Meridian, and Nampa area, schedule your service appointment online to ensure a date and time that works best for you.
Take a minute to visit your nearest Kendall Service Center to learn about the auto services we offer, then browse our auto service deals to see how you can save money on your next service. Contact your nearby Kendall Auto Idaho location for more information about auto service coupons or come by our local Kendall dealership to get started today! We proudly serve the Treasure Valley with quality automotive service and service specials. You can also browse our available parts specials.
Boise Auto Repair
Don't worry about trying to tackle that auto repair on your own. Bring your car, truck, or SUV of any make or model to our nearby Kendall Service Center. Our technicians are trained to service your vehicle, offering quick and professional maintenance with close reference to your vehicle's unique manufacturer guidelines. If you create an account with us, our team will keep your vehicle information on file and keep track of your maintenance schedule to let you know when your next maintenance is due. This is so we can help to make sure you're taken care of to your vehicle's individual specifications.
Find your nearest Kendall Auto Idaho location, then schedule service today to save yourself some time. If you have any questions, please contact us by phone or online via email, chat, or text and we will connect you to one of our service specialists. We know that car problems never happen when it's convenient and life doesn't quit just because your car does, that's why we're here to serve you. Put the experts at your nearby Kendall Auto Idaho dealership to work so you don't have to.
Use our service specials as a means to saving on your next scheduled maintenance or any surprises that arise along the way.